TECHNICAL CHARACTERISTICS
FloorTape vinyl planks are designed to withstand the challenges of everyday life with contemporary design inspired by the latest trends in interior design. This new solution faithfully reproduces the appearance of wood with all the advantages that vinyl floors offer both in installation and maintenance.
Each sheet of FloorTape consists of five layers. The first and most superficial is highly resistant and protects the surface from possible aggressions that could damage its appearance.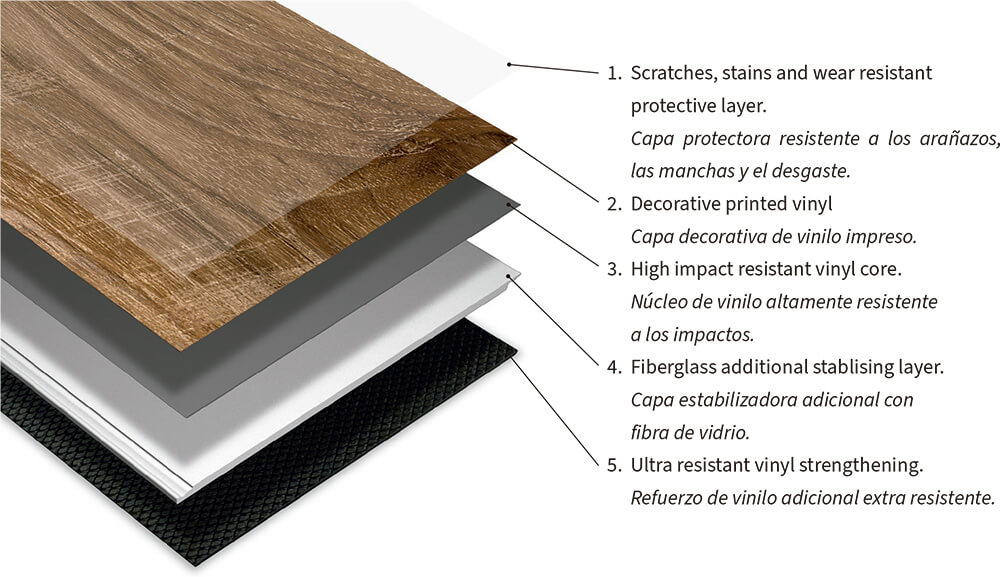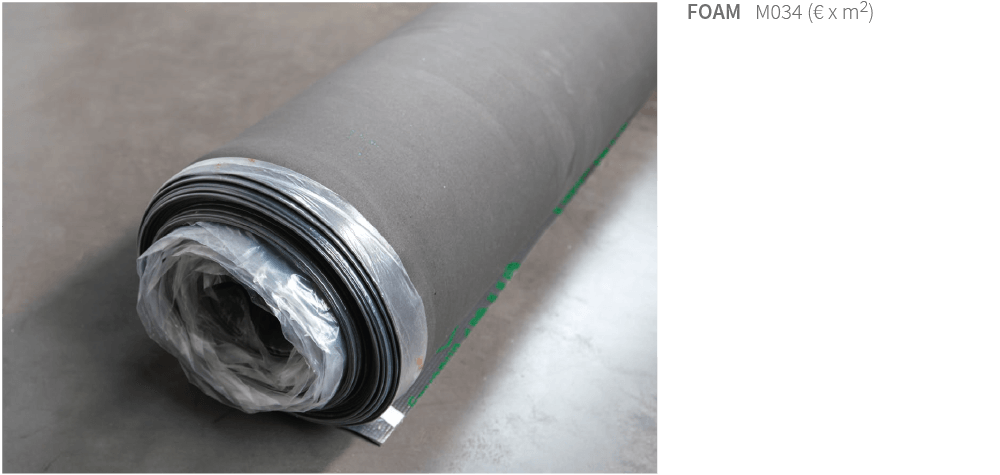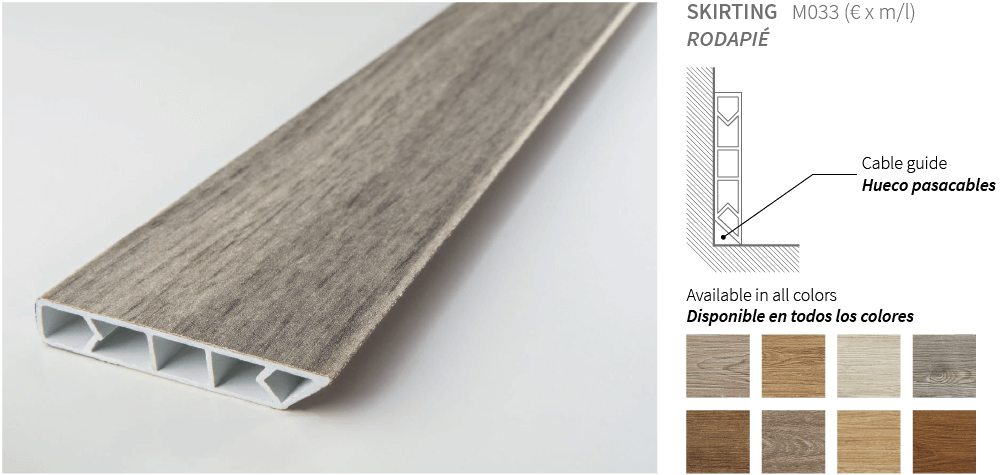 Among the many advantages offered by this type of flooring is installation, which becomes a simple and quick task.
HOW TO PLACE SELF-ADHESIVE VINYL FLOOR?
1. First of all, it is important to place the FOAM, that is, the leveling foam, and carefully extend the foam roll, adhering it little by little with the adhesive tape that it has for fastening.
2. Secondly, the first piece is placed, leaving a space of approximately 0.5 cm from the wall to avoid problems in possible future dilations.
3. Next, the pieces are joined, making sure to hear the sound of the "click" so that the union is perfect and without separation.
4. After that, all the pieces are placed little by little following these steps and when we have placed about 40 meters in total, we must make an expansion joint. This is a necessary element, since it allows relative movements between two pieces.
5. And, finally, once the entire pavement has been placed, a sealing glue is applied to proceed with the placement of the skirting board.
To learn in detail how to lay vinyl flooring, see the following explanatory videos that will help you install vinyl flooring step by step.
PRICE TO PLACE VINYL FLOOR
If you have any questions, request a quote or need more information about our vinyl floors , do not hesitate to contact us . We will be delighted to be part of your next project.
How to lay vinyl flooring
How to lay insulating foam for vinyl floors
How to install it on vinyl flooring
| | Prize code | P./Box | SQM/Box | SQM Palet | Box/Palet | Kg/Piece | Kg/Box | Kg/Palet |
| --- | --- | --- | --- | --- | --- | --- | --- | --- |
| SARRIÓN 61,5x93 | M035 | 3 | 1,716 | 68,64 | 40 | 6,65 | 19,96 | 828 |